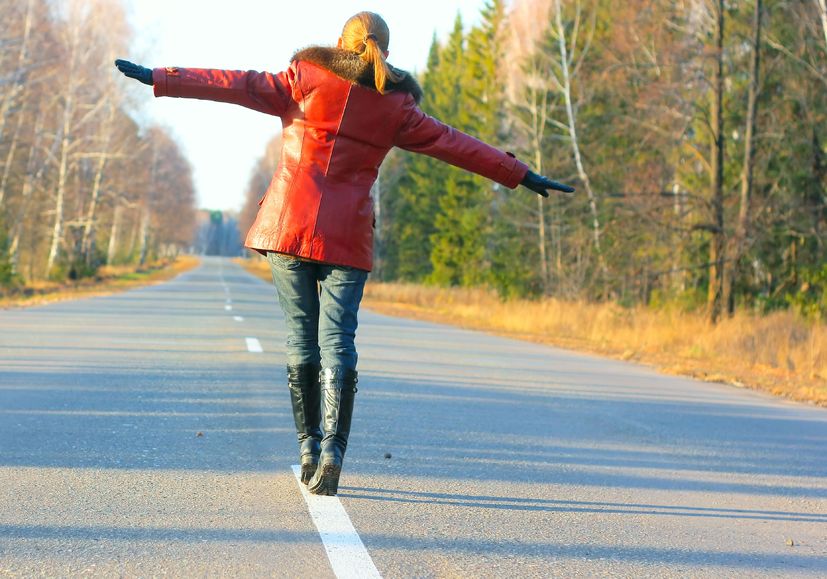 A good friend shared an article with me recently that really hit home.  It was all about the Reiki Triangle and how one Reiki master interprets its value.
I found it curious because in the 24 years that I have been practicing Reiki, I had not heard this term. What I found was a very practical idea that I can share, whether one is a Reiki practitioner or not, for it speaks of balance in our energy. Specifically balancing what we give and what we receive. This concept has been a real focus this year in my practice.
Are You Running An Energy Deficit?
I often share with new clients that in our busy society – where there is more focus on doing rather than being – we are usually running an energy deficit. Our output is much greater than our input.
This is where the true gift of receiving Reiki presents itself; to fill up our consistently empty energy tank. It is easy for us to understand output and many will ask how best to access more input outside of coming in for a session every day.
My response covers 3 aspects. We rebalance our own energy reserves through:
Good sleep.
Good food.
Doing things that bring us joy or peace within our body, mind and spirit.
The last category is endless and definitely an individual preference.  It can encompass things like being with friends, being in nature, our hobbies, travel, enjoying animals… you get the idea. Interestingly enough, without realizing it, I utilized the triangle symbolism by having these three categories.
Striking a Balance on Your Triangle
Within the article, the author speaks of striking a balance between doing self-practice, offering Reiki to / receiving Reiki from others.  I love this idea because through personal experience, I am finding the balance of these to be critical in my ability to offer the best of myself to my clients.
I have a regular daily self-practice that helps keep me connected and as I have a professional practice, I definitely fill the category of offering Reiki to the full extent.  The third section of the triangle involves receiving Reiki from someone else.  This has historically not been an equal share of my personal practice. I did realize that it was an area I could improve upon last fall and have since added more regular sessions for myself into my month.  It is making a big difference!
We can incorporate this model into our complete self-care program. If you are honest, would you say that you have a balance between what you do for yourself, what you do for others and what you allow others to do you for you?  It could be a very easy thing to record for a specific period.
As we enter this period of Spring and new beginnings, why not incorporate a new level of balance in our own energy input/output? I would love to hear from you with thoughts of this idea.
You can connect with me by email or telephone, or click the contact tab at the bottom of the screen if you are reading this post on the website. Don't forget to join in the conversation on Facebook too!
Until next time,
Karen
https://in-side-out.com/wp-content/uploads/2019/04/5898986_s.jpg
579
827
Karen Armstrong
https://in-side-out.com/wp-content/uploads/2017/04/insideoutbanner4a1.jpg
Karen Armstrong
2019-04-04 11:40:40
2019-04-04 11:40:40
The Reiki Triangle – An Energy Balance