My husband and I just returned from a beautiful holiday in Hawaii where we toured around Oahu for a couple of days and then flew to Maui to live in a beach house shared with 2 other couples for 10 days.  It could not have been a more perfect holiday; with ideal weather, vistas to fill every sense, excursions to expand our knowledge and our athletic skills and good friends to laugh and share it all with. We certainly made some plans for the top activities we wanted to experience and the rest of the time we allowed the day to unfold by tuning into what felt good. I chose to be completely "off" of work mode and completely "on" enjoying the time with my husband and friends.  I arrived back on Friday and still had no idea what I wanted to share next in my blog.  As I was catching up on the inbox…I came across this wonderful article in a Hay House e-mail about 10 ways to live happy and was reminded how much I enjoyed Lissa's book.  Enough so, that I have given it to clients and friends this year. It is a perfect segway for keeping a little Island feel inside as I live each day!
10 Ways to Live Happy for 100 Years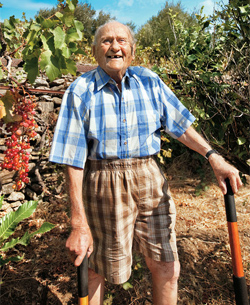 In her public television special Heal Yourself: Mind Over Medicine, Dr. Lissa Rankin shares a story of Stamatis Moraitis. (The New York Times featured him in a recent article called "The Island Where People Forget to Die.")
Stamatis Moraitis was a WWII veteran from Greece who came to the U.S. to get treatment for his arm that was mangled in combat. He wound up settling in Boynton Beach, Florida where he married a Greek-American woman, had three children, had a good job in manual labor, bought a three-bedroom house and a 1951 Chevrolet.
https://in-side-out.com/wp-content/uploads/2017/04/insideoutbanner4a1.jpg
0
0
Karen Armstrong
https://in-side-out.com/wp-content/uploads/2017/04/insideoutbanner4a1.jpg
Karen Armstrong
2013-11-26 08:34:14
2014-05-05 06:17:33
Living Happy - 10 Ways to Longevity