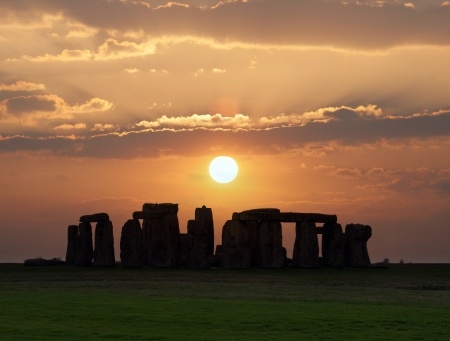 I received a reflective writing from Caroline Myss in my inbox last week that struck a strong chord with me. The article was inspired by the Orlando massacre however she brought it to the level of the collective consciousness which we can also call the collective unconscious and that had me take a personal look.  If we are, at some level, one, then how am I being in my life?  Are there places in my life calling for more grace?
I have followed Caroline Myss since the early 90's with her books Anatomy of the Spirit and Why People Don't Heal and How They Can. As a medical intuitive, she has researched and witnessed the connection between our energy and how it is reflected in our body and cells. Our thoughts and words have an effect on every part of our being.
This is no longer a new stream of thought and thankfully more and more of us take personal responsibility for how we experience life. However as humans, this journey is never complete.  We don't arrive and stay resting on our laurels. (With much success anyway!) So I am aware of times when I get another wake up call.  Here are a couple of passages from Caroline's writing or click here for a link to her website.
What is going on here? Why have we become infected with violence, fear, and hatred? And it's not just us – meaning Americans, although we are rapidly morphing into a very violent nation. Other nations are infected with this "spiritual disorder" as well. And while I know some if not many of you will be inspired to respond with posts about all the good that people do, let me acknowledge right now that I see those acts as well. Note the immediate line of blood donors for all the gunshot victims in Orlando. We will always find people doing acts of goodness and kindness. I wrote a book about that – Invisible Acts of Kindness. I am not speaking about "acts"; I am addressing the energy in the collective atmosphere that we all breathe in daily, the psychic field that surrounds us that is growing ever more thick with vibrations of on-coming catastrophe.

We are more than the events unfolding in the more. Human history includes more than what takes place on Earth in a single day, though a single day can change the course of human history. It has a million times. We need to see clearly that we are the engine of the events that happen on our Earth: they just don't "happen." Nothing "just happens." Each of us contributes energy to the collective and that energy becomes the "stuff" that is gathered to fuel or create collective events. Either we contribute grace or we contribute to the cesspool of "psychic free radicals", negative thoughts and energetic patterns that magnetically enhance socially negative ideas. In turn, that builds the atmosphere of social madness and fear.

What we can know is that all of us – ALL OF US – channel the grace and psychic free radicals that we collectively breathe. We create our world together. Our actions individually and collectively matter. These are the teachings we need to practice at every expression of our life. Talk is not enough. If we oppose gun violence, act on that opposition – and more than just through email. Stand up to passive, cowardly politicians. Act on your beliefs. Just as with healing – an email will never, ever heal you. Healing requires action on every level of your life. Talking your beliefs is no longer enough. It means nothing and it does nothing. Either you act with integrity in the world, speak with integrity and live your beliefs fully – or you don't. And it's time you fully grasp that there are energetic consequences to the collective with every choice you make. And that goes for all the rest of us as well.
I am currently experiencing challenges in a couple of areas in my life and this provided another platform from which to view them. I am asking myself who I need to be in order to experience more of what I want to experience. To not sit back and be a victim feeling I have no impact on how my family, friends and community's actions affect me. With conscious reflection; I am listening to the wee small voice inside and allowing love to guide me.  Tough times call for more grace! Are you ready to join me?
Here is a bonus link to a YouTube session Caroline gives on learning to listen to your soul.
How do you bring yourself back to focus on what's most important in your life?  I would love to hear from you. You can connect with me by email or telephone, or click the contact tab at the bottom of the screen if you are reading this post on the website. Don't forget to join in the conversation on Facebook too!
To our health and well-being!
Karen
https://in-side-out.com/wp-content/uploads/2017/04/insideoutbanner4a1.jpg
0
0
Karen Armstrong
https://in-side-out.com/wp-content/uploads/2017/04/insideoutbanner4a1.jpg
Karen Armstrong
2016-06-21 09:36:41
2016-07-06 09:53:34
Collective Consciousness - Fear or Grace?