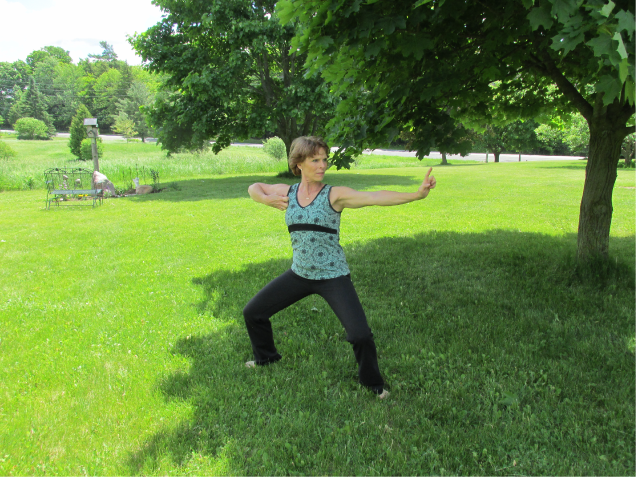 For those of you following my posts this year, you will have noticed a theme.  I embarked this year on expanding my awareness of healthy lifestyle choices that result in feeling more energized, happy and physically strong.  This inner pull was motivated by new hormonal shifts taking place in my body that created a feeling of not being in control. I felt exhausted, my digestion was sensitive, I got light heart palpitations at night and my natural exuberance for life was hard to connect to. This menopausal feeling mimicked my early months of pregnancy when I felt exhausted, nauseous and overly sensitive to food and smells. What I knew was – it wasn't a happy place!
After the automatic fixation of worrying what might be wrong with me – I settled into my heart in meditation and realized it must just be a new hormonal journey.  A new set of messages from my body nudging me to take a closer look at what was working in my life and what wasn't.
Today I am feeling more energized, strong, happy and grateful for the new things I have learned, put into practice and the people who have shared their gifts with me. I had many good practices in place however here is a summary of what I have changed:
Morning practice – each day now begins outside. (Yes, that included some days barefoot in the snow before the warmer weather came!) I include a walking meditation and tai chi/chi kung. Now I have company with our new puppy Sadie.
I have decreased my black tea to 1 per day and added: Dandelion Blend, Longevity Tea, turmeric and ginger infused green tea, or my happy hormone beverage which includes the above green tea blended with raw cacao powder, organic ghee and/or coconut oil.
I take some tonic Chinese herbs like goji schizandra, cordyceps, wild reishi and ginseng drops to build my chi and immune systems.
My diet includes more wild fish, micro greens, healthy fats, oils along with fresh organic fruits and vegetables and bone broths.
I allow myself more downtime to walk, do yoga, read or have tea with friends. I decided to actually do a reverse work week this July. I will be scheduling my clients on Mondays and Tuesdays, then taking the rest of the week off. My chorus is off for the month of July and I will also not be running my monthly Women's Wellness Circle that month. I have a few big projects to do at home that have been weighing down my heart because my life is too full to fit them in. July is now dedicated to enjoying those projects with flow and ease. My husband and I will also be travelling out to Nova Scotia with friends for 10 days at the end of July.
After 1.5 years without a little four-legged family member, I decided it was time to add that love and joy back into the fold. We welcomed Sadie on the May long weekend as I wrote about in my last post.
There are a few key people who have been instrumental at this point of my journey and I want to express my sincere gratitude. I encourage you to visit their websites to learn more about what each has to offer.
Of course my family and friends are my front-line teachers and supporters each and every day. I also continue to learn each day from my amazing clients. I love life and this crazy winding journey. To our continued excellence!
Do you have any healthy lifestyle tips to increase energy and happiness levels in your day to day?  You can connect with me by email or telephone, or click the contact tab at the bottom of the screen if you are reading this post on the website. Don't forget to join in the conversation on Facebook too!
To our health and well-being!
Karen
"The quality of a person's life is in direct proportion to their commitment to excellence, regardless of their chosen field of endeavor. "
Vince Lombardi
https://in-side-out.com/wp-content/uploads/2017/04/insideoutbanner4a1.jpg
0
0
Karen Armstrong
https://in-side-out.com/wp-content/uploads/2017/04/insideoutbanner4a1.jpg
Karen Armstrong
2016-06-07 10:17:43
2016-07-06 10:21:19
Healthy Lifestyle Choices