Should You UseToothpaste With Fluoride? Knowledge is Power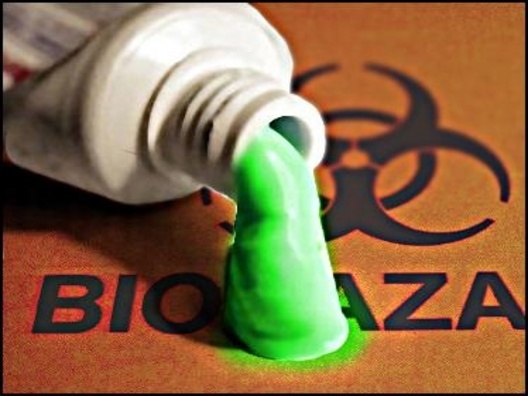 I recently was questioned by one of my sons as to why we don't use toothpaste with fluoride.  He said, "I know you have told me it's not good, but why isn't it"?  Great question and a great wake-up call for me.  As my sons are all young adults now, they are fully capable of making their own health decisions once armed with the knowledge.  So, I pulled out my health file and shared a couple of articles and references with him and said – you get to choose whether you want a fluoride toothpaste or not. Here is a link to the Fluoride Network if you would like more information.
When we are ready to make important decisions, we usually open up to learn more about the area of concern or ask a trusted advisor so that we make educated choices.  When it comes to our health – there are many answers and rightly so because everyone has their own take on a particular topic.  The bottom line comes down to doing our homework and trusting our own inner guidance on what feels right for us.  No one can know our body, mind and spirit better than we do – we just need to re-educate our habits to take the responsibility and not hand our power over to others.
I thought I would take this opportunity to share a few websites and articles here with those of you who may, like me want to know more about what we take into our bodies.  These are only ones that I feel are top priority to share with my young adults. Please click on the links for more information.
1. Fluoride, The Silent Killer – by: Yiamouyiannis, John, Ph.D.
3. Sun Screen and other skin products – The Environmental Working Group
6. Dryer Sheets
7. Vaccines
Our bodies require a lot of energy to detox from environmental factors. We can make changes that will support our bodies' ability to stay strong if we know more about the decisions we are making. One of the reasons that I added the biophoton light therapy to my offerings is in response to the symptoms my clients reveal to me in my practice.  I continue to learn more every day which is great!  In that light, if you have a favourite tip that you would like to share here, please add it in the comments section below. Don't forget to leave a link back to your own blog if you have one, via the commentluv feature here on my site.
To our health, happiness and expansion of knowledge! Cheers.
Karen
https://in-side-out.com/wp-content/uploads/2017/04/insideoutbanner4a1.jpg
0
0
Karen Armstrong
https://in-side-out.com/wp-content/uploads/2017/04/insideoutbanner4a1.jpg
Karen Armstrong
2012-06-19 08:57:58
2014-05-05 06:31:22
Should You UseToothpaste With Fluoride? Knowledge is Power