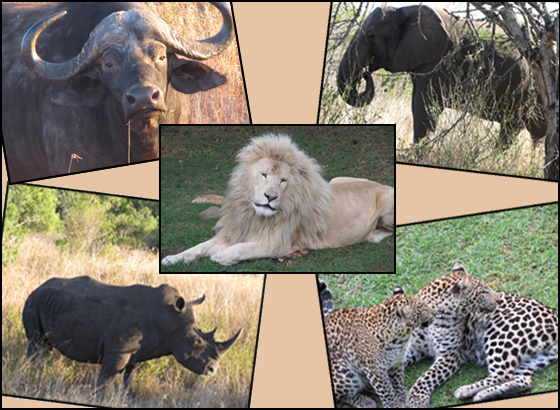 In January of this year, I received an e-mail that completely changed the course of my life for 2011!  How many of you reading this automatically had your thoughts go to a challenge?  This was a fabulous opportunity inviting my husband and I to accompany my dad and step mom on a trip to South Africa in May/June.  After many conversations between Munro and I, we decided that this could be the trip of a lifetime and let's go for it!  How moments like these can change your life!
Once decisions like this are made, I continue to marvel at the unfolding of the universe bringing forth connections, people and stories that actually have the journey start in sync with that decision.  Let me explain.  I was so excited about this trip that I began to tell friends and acquaintances about it. I then learned how many people in my life have had a personal experience with South Africa and they are most willing to share these stories. I started learning about the country and culture from each person's perspective and got more excited with each one.  TV programs suddenly came on based in Africa, our church music director taught a children's hymn from Africa – I even found a Kleenex box for my truck with giraffe's on it!!  You see – my field of awareness changed and I suddenly had new eyes and conversations that brought more of what I was focusing on into my experience. We do this all the time in life – whatever we focus on brings more of that to us.  Have you ever been in the market for a new car?  Once you narrow down what you may be looking for, that model all of a sudden starts to show up more than ever. We may start to think, wow – I never realized how many of this vehicles were around, they seem to be very popular!  Now, depending on your personality type, you will either take that information in as a good thing that supports your decision to purchase or a not so good thing, if you like to be different!
Getting back to Africa – one of my girlfriends, upon hearing of our trip offered me a book to read.  It was called Life Safari by John P. Strelecky. It was an easy read and I was soon enraptured by the messages presented through the story. In essence, it is the story of a young man, Jack, who is seeking inner happiness in his life and somehow his heart brought him to Africa where he meets a very old, very wise African woman named Ma Ma Gombe who is on a journey of her own.  Many people go to Africa in search of the Big Five of the animal kingdom named for the danger they pose for hunters to obtain. They are the Lion, Leopard, Elephant, Rhinoceros and Cape Buffalo. Ma Ma Gombe  teaches Jack that life can only have meaning if you are in pursuit of your "Big Five for Life"; those 5 things that if you do, see or experience them, you will have said that your life was a success in your own heart.  As I continued through the story, the Big Five for Life was another way of bringing forth our deepest dreams and desires, to have a vision, to bring forth goals and focus for our journey in life.  There are countless books that speak of the power of our dreams and just as many true stories that bring forth the power of the human spirit when we are awakened to a purpose deep within.
I hadn't even finished the book when I realized that this was one I wanted for my library so I ordered my own copy. I began to allow my dreams to surface again and think about which of my personal Big Five for Life have been completed, which are in the process of being fulfilled and those that have been hidden from my awareness because I haven't been giving them any space in my life. A new tingle of excitement and purpose was awakening and it felt so good. We have all heard the saying that "It's not the destination that is important but the journey that counts", well – the journey from January to our departure date on May 17th had magic unfold the whole way.  We just returned from this trip of a lifetime and it was more than I could have ever imagined.  I will share more with you in future posts however let me leave you with one of my Big Five for Life that gained clarity on this adventure.  I would like to travel to each of the seven continents with my husband in this lifetime.  We have made it to four together so far…and I am excited to welcome the journey that brings us to the remaining three!!
How about you? What are your Big Five for Life?  I love getting feedback. Here on my blog, you'll get commentluv. This is a plug-in that gives you the opportunity to leave a link back to your own site when you leave feedback.
Until next time,
Karen
https://in-side-out.com/wp-content/uploads/2017/04/insideoutbanner4a1.jpg
0
0
Karen Armstrong
https://in-side-out.com/wp-content/uploads/2017/04/insideoutbanner4a1.jpg
Karen Armstrong
2011-06-09 11:35:27
2014-05-05 06:39:50
Life Safari – Moments That Change Your Life